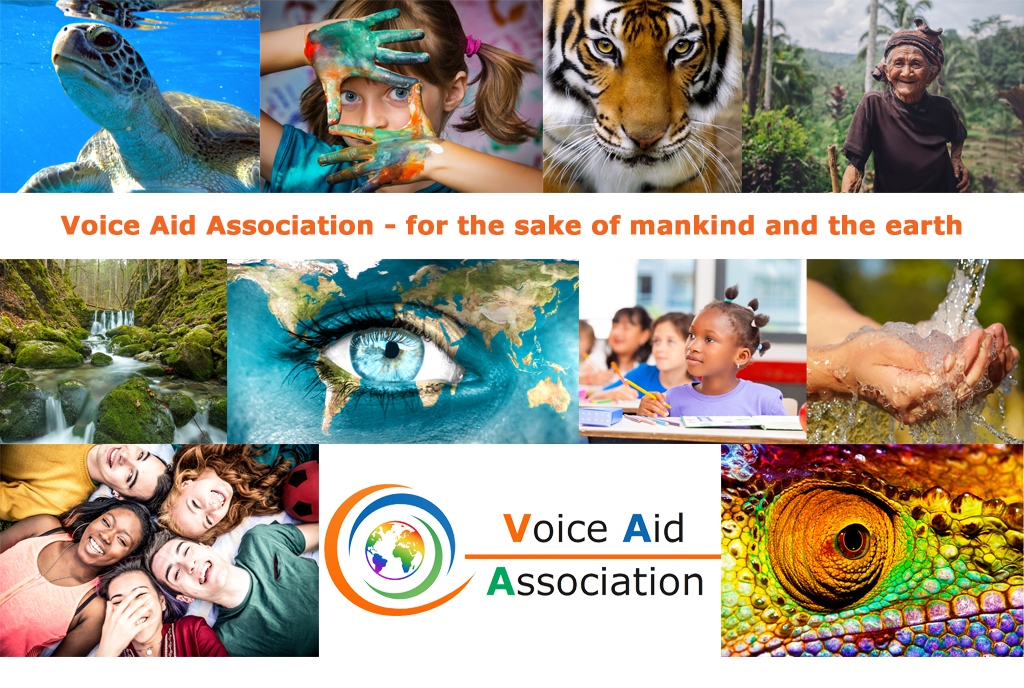 V

oice

A

id

A

ssociation – 

for the sake of mankind and the earth
The Voice Aid Project is an initiative of Regino Hawich and Astrid Arens starting in autumn 2018.
The focus is on a globally unique campaign on the subject of humanity and environmental protection, coupled with a great deal of education and foresight for the future.
We want to form a strong common voice that is heard, that awakens, that inspires, excites and moves. As a team we can achieve more attention and energy. The goal is to build a global digital platform that influences and digitally connects, a community that works together for social causes. Sustainable products are offered and promoted via a Voice Aid Shop.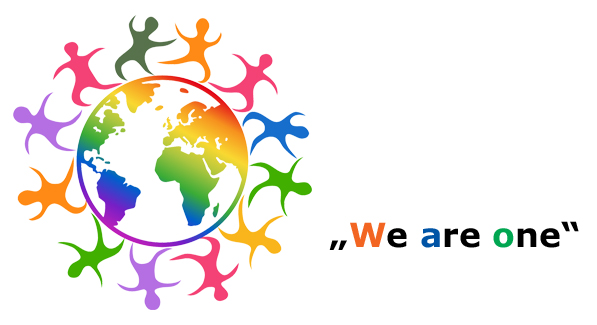 The mission of the Voice Aid Association is to act worldwide regionally, but also supraregionally. By using modern digital media, such as livestreams, social media, etc., we connect different countries and continents with each other. With concerts, fashion shows, events, vernissages, etc. and the associated activities, sponsoring, challenges, etc. we want to create awareness for the social and other important topics of the world.
The Voice Aid Project operates with an ever-expanding base of artists, protagonists from art, culture and business, singers and bands, dancers and action artists as well as visual artists, such as painters, graphic artists, etc., as well as product lines of sustainable suppliers and companies following the project idea.
Some of these people become Voice Aid ambassadors, Voice Aid Faces, and thus also support the dissemination of our message through the media:
"Humans are magic and with humans we can change the world"
Our ideals are: To live transparency, to show respect to every living being, every way of life and to our planet. To practice tolerance towards new, different and changed things, to stand up for our ethical convictions, to exercise more attentiveness towards our future life & our planet.
Our goals are:
To launch a hymn, an accompanying video and a Voice Aid Compilation consisting of more than 15 internationally known and successful stars, who are also Voice Aid Faces & protogonists of the project.
Let the Earth breathe – Free the earth and the oceans from plastic waste
Make our children aware and let them become active for their/our future
The Voice Aid anthem "We are one" – Voice Aid Faces & Botschafter
The Voice Aid music project is one of the main pillars of the Voice Aid Association e.V. (i.g.) action alliance.
With the song "We are one", sung and performed in a music video also created for this purpose, the protagonists want to draw attention to the conditions to be changed for the better all over the world and to encourage them to work for their improvement.
"We are one" is both title and message of the whole compilation, on which many star acts unite to present their own songs next to the anthem "We are one". They make a statement on how it is possible to take on the issues of the world together. Simultaneously, the protagonists are both faces and ambassadors of Voice Aid and thus contribute to the dissemination of the project.