A media package that packs a punch
Unique knowledge for an unbeatable price in the media package.
Instead of 279,-€ now only 139,-€ – while stocks last.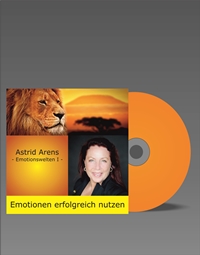 1. A unique CD full of knowledge
of the latest findings on the topic of "emotions" and their benefits. Valuable knowledge for active people. Enlarge your mobile library with the new CD from Astrid Arens "Worlds of Emotions I – Using Emotions Successfully"
…who sees opportunities in budding emotions, who accepts them as a navigational aid, who recognizes their true value, who uses them to attract attention and esteem, is truly an active user of emotions…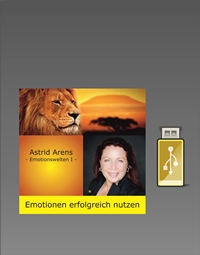 2. Now also available in MP3 format
Valuable knowledge for active people, always and anywhere available with the MP3 version of Astrid Arens' "Worlds of Emotions I – Using Emotions Successfully"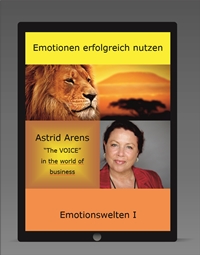 3. The E-Book about "Using emotions successfully"
Who are the real decision-makers of our life? Who control us? Who affect us? What power comes from our emotions?
What influence do they have on our quality of life, on our communication and on our purchasing behavior?
Change from a passive to an active user of emotions. This is the secret of successful communication, based on the concepts of modern neurocommunication.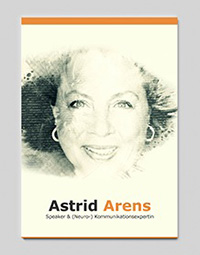 4. The profile book of Astrid Arens – "The VOICE"
Experience Astrid Arens – an outstanding success story. Driven by passion and committed to success, she went her way. Today she's the No. 1 among speakers and (neuro-)communication experts as well as author.
Find out all about this outstanding speaker – the personal book.
Please leave your address and if needed your exact company name and address to send you an appropriate invoice.
If you are interested in a large quantity, e.g. you want to give your sales staff a valuable gift or you want to honor people who are close to your heart, use the same contact form to request them. We will reply immediately.