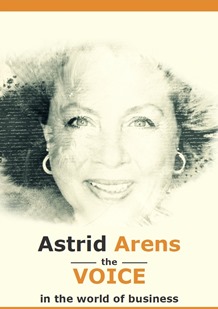 Get to know the personality Astrid Arens.
Read on more than 100 pages who she is, what she's characterised by, what's her formula for success. How she got the name "The VOICE". Where has she been all over the world? What's the story behind the Businessqueen of Communication?
What's her uniqueness and what can you look forward to, if you book this outstanding personality?